What is "responsive web design"?

Responsive web design is a method of developing web pages that have the ability to self-adjust the layout of content to accommodate various sized screens or browswer windows. On a large wide screen your page might be displayed using three columns of information, while on a smart-phone the content will be rearranged in one long column.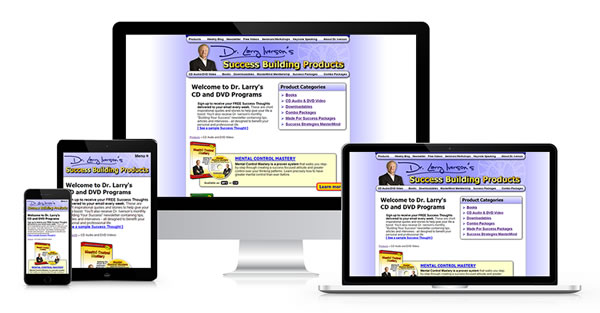 Read more...
Why do I need a responsive website design?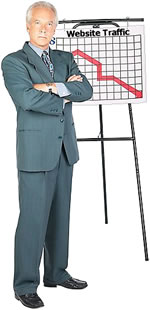 Recent statistical reports show that nearly 60% of all searches are now being performed with mobile devices such as smart-phones and tablets, and that number is growing every year!
In 2016 Google stated:
"If your site's pages aren't mobile-friendly, there may be a significant decrease in mobile traffic from Google Search."
Not to mention, if your visitors find your site frustrating and difficult to use, they will simply search for someplace else that offers the same service or product with a site that is easy to use.
When you add all this up, you can see that it is more important than ever to ensure that your website is mobile-friendly, and is using a self-adjusting responsive website design.
Read more...
How can I find out if my current site works on smartphones?

You can always visit your site on your smartphone... but there are things that you may not know to look for. Obviously, if you need to zoom in and slide back and forth just to read the page, then your site could use some help. Contact me for a free consultation, and I will be happy to review and test your site. In addition to making sure that it meets Google's mobile-friendly guidelines, I can review the quality of your content, and make suggestions to help improve your over-all customer experience.

Read more...
Will my new website work on mobile phones?

Absolutely! Yes! This is one of the primary reasons to hire a professional web developer. I will create and test responsive breakpoints that ensure your site looks great, and is easy to read and navigate on any size screen.

Read more...
Do I need to give you a mockup of my design?

It does help the project move along faster if you can provide some sort of mockup. If you send a photoshop image, or even just a hand-drawn sketch, it will give me a better idea of what you want. If you aren't sure, or don't have anything planned out, I'd be happy to discuss your needs and can create some prototype mockups to show you.

Read more...
Who will provide content for my website?

Typically that is your responsibility. I can help find photos and artwork, and I can give you ideas, help you type it, and make suggestions to help improve your search engine results, but ultimately it's up to you what goes on your site.

Read more...
Does your company provide photograpy for my website?

Yes! I'm glad you asked. I provide professional studio-quality product placement photography, individual portraits, in-office group photos, and outdoor photo shoots. You must be within a reasonable distance from Colorado Springs, CO, or be willing to send me samples of your products, which I will return after completing the photo shoot. Please contact me to make an appointment.

Read more...
Does your company provide hosting for my website?

Yes, I do provide website hosting, and probably one of the best deals around, only $4 per month. Pay for the whole year and get two months free!

Read more...
Do you outsource your work?

No, I do not outsource my website design and development. I do all the coding and graphic design myself. When I work with a client, I want to make sure that every detail we have discussed has been completed, and done correctly. For printed media, again I do all the graphics and layout, and then I have several local vendors here in Colorado Springs that I turn to for printing; business cards, posters, vinyl lettering, etc.

Read more...
What payment methods do you accept?

I prefer a written check, but will also accept MasterCard, Visa, American Express and Paypal.

Read more...